Interested in joining the Stauffer Lab?
We are recruiting for a PhD student with interests in the areas of
phytoplankton ecology, planktonic food webs, and biological oceanography to begin in Fall 2018
. Current projects in the lab focus on bottom-up and top-down controls on phytoplankton communities in nearshore, coastal, and oceanic environments. Our lab uses a variety of techniques including the classical (microscopy, etc.) and the modern (flow cytometry, etc.) and both in the lab and in the field. Students with previous research experience and/or a Masters degree in a relevant field are encouraged to apply.
Please contact Dr. Stauffer (stauffer@louisiana.edu) directly if you're interested in this opportunity and
include a brief description of your research interests and current CV
in that email. Graduate student funding will be through a combination of research and teaching assistantships, and there are several competitive fellowships for which well-qualified students can be considered. The Department of Biology has approximately 75 graduate students and 25 graduate faculty members conducting research on a wide variety of topics. Find out more about the department (
www.biology.louisiana.edu
), graduate school (
www.gradschool.louisiana.edu
). ​Please
contact Dr. Stauffer
ASAP if you're interested in this opportunity.
Deadline to apply is 1 Feb 2018.
Beth Stauffer
is an Assistant Professor in the Dept. of Biology. She has been at UL Lafayette since January 2015 and is enjoying learning about the nearby coastal bays, bayous, and local Cajun culture. For more information, please see Dr. Stauffer's
CV
.
Ph.D., Marine Environmental Biology, University of Southern California, 2011
B.S., Marine Science & Biology, University of Miami, 2000
Google Scholar
profile
---
Graduate Students

Andrea Jaegge is a PhD student and ICaWR Doctoral Fellow at UL Lafayette with interest in studying the dynamics of Louisiana's coastal phytoplankton communities and the related water quality issues in the ecosystem. She received her B.S. from the University of Alabama in 2013 and spent two years working on water quality issues at the Environmental Protection Agency in Washington, DC before joining the lab.
---
Jaylyn Babitch is a Masters student and UL Lafayette Masters Fellow in the lab. Originally from San Jose, California, Jaylyn attained her B.S. in Aquatic Biology at University of California, Santa Barbara. She is interested in studying the influence of biotic and abiotic factors on coastal phytoplankton communities, particularly the role of changing nutrient levels on plankton abundance and trophic dynamics. She enjoys horseback riding and watching action movies in her free time.

Jaylyn's CV
---
Mrunmayee Pathare is a Masters student in the lab. Mrunmayee has a Bachelors degree in Zoology and a Masters degree in Environmental Science from Mumbai University. She has always been interested in the ocean, having grown up by the Arabian Sea. A summer internship at the National Institute of Oceanography at Goa inspired her to pursue a career in the marine environment. She is interested in studying the top down and bottom up processes affecting trophic diversity and trophic interactions of microplankton in coastal marine environments. When not being a graduate student Mrunmayee likes to read historical novels, conduct cooking experiments on loved ones, and go bird-watching and hiking.
---
Undergraduates
April Pruitt is a Biology Major at UL Lafayette.
---
Past Lab Members
Alexander Adams
Lauren Broussard
Quinnetta Humphries
Amber Lauchner

Powered by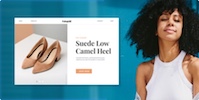 Create your own unique website with customizable templates.