Current and Ongoing Projects:
Phytoplankton Communities in the Louisiana Coastal Bays
We are gearing up to start looking at plankton community dynamics - light limitation, microzooplankton grazing, and community structure - in the highly river-influenced coastal bays of Louisiana.
Modeling Freshwater Algal Blooms for Drinking Water Protection
Dr. Stauffer is collaborating with UL Lafayette colleagues in the Math Department and scientists and engineers at CGI to bring new approaches to modeling freshwater harmful algal blooms (HABs) caused by cyanobacteria.
Food Web Interactions Among Protists
Protists are single-celled eukaryotes which include phytoplankton and many microzooplankton (e.g. "protozoa"). As such, there are many interactions between these organisms in coastal marine food webs. Continuing work in the Stauffer Lab seeks to quantify the role protistan grazing of phytoplankton species plays, especially in the formation of HABs in coastal marine ecosystems.
Technology Innovation for Cleaner Water
With partners in federal agencies, academia, and industry, we are continuing to tackle the important issue of nutrient pollution in watersheds and coastal ecosystems through a combination of open innovation tools, technology development, and investments in social and behavioral change across stakeholder communities. We are continuing our work with the
Nutrient Sensor Challenge
, an effort to accelerate the development and use of affordable nutrient sensors for use in water and am also engaged in projects focusing on watershed-scale monitoring and management. As a partner in the
Alliance for Coastal Technologies
, the Stauffer Lab will be participating in the upcoming Challenge Summit and Beta Testing at the Chesapeake Biological Laboratory in Solomons, MD.
Past Projects:
Phytoplankton community composition in the southeastern Bering Sea
Polar regions of our world's oceans are under significant climatic pressure as climate continues to change, resulting in increased sea surface temperatures, reduced sea ice extent, and earlier retreat of sea ice each year. The Bering Sea is home to significant fisheries for the U.S. and other countries, and changes in the phytoplankton and zooplankton communities in this region have the potential for great impact on the food webs and fishery stocks. As a postdoctoral fellow, I participated in cruises and analyzed mooring-based datasets to show high degrees of interannual variability in the phytoplankton community response to climatic drivers and decoupling of primary and secondary producers from climatic and hydrographic conditions in warmer years. I also blogged from the 2012 cruise, which you can check out
here
!
Ecological observing in nearshore marine & estuarine ecosystems
King Harbor, the primary field site for my PhD work, experienced a massive fish kill in March 2011 at a time when I led
in situ
sensor and discrete sampling programs in the harbor. By augmenting those existing efforts with boat- and autonomous underwater vehicle (AUV)-based tools, we were able to correlate the fill kill with upwelling-driven hypoxia and an influx of a large population of sardine. We were also able to show that the mortality event was not driven by a HAB event within the harbor, as was originally assumed. However, a dense bloom of
Pseudonitzschia
spp. offshore at the time of the mortality event and significant concentrations of domoic acid detected in fish stomachs raised questions about potentially non-lethal impacts of this neurotoxin on fish behavior.
---
Powered by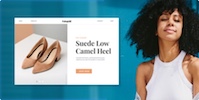 Create your own unique website with customizable templates.